testimonial
It was urgent, and you guys did it well in a very short notice, thanks a lot
Rahul
Good and satisfactory service provided
Manvendra
it was lovely experience ordering from your website, timely delivery with quality products
Madhav
Good Service, will definitely order again
Amit
Excellent Service. Keep it up.
Venkat
Thanks for the timely delivery of exotic flower wreath. Your service is very helpful.
Subin
Chocolate basket was nicely decorated. Thanks for makiing it special
Vishwa
Teddy n chocolate bouquet was well presented.
Sukh
Good job. appreciate your efforts specifically customer support executive who responded well
Myra
Products were really good , thanks for making my valentine special. Got my order well within the given time..presentation and packing was beautiful , you guys delivered early morning on 14th feb which was really great , really happy with the service
Sujith Kumar
Fast service with nice quality, Got same day delivery
Aditi Mohan
I ordered rose bouquet from Sharjah for valentine gift for my wife . Flowers were of very good quality and message was nicely written, she was very happy, thanks for making valentine day so special for us
Aditya
Thanks for making my valentine so so special, roses delivered were simply amamzing and fresh, my girl was too too happy , you guys deliver it timely, highly impressed
Vipin
Thanks for delivering my gifts on time, my boyfriend was very happy.. packing of wine, and chocolates were really nice..I would have surely ordered for valentine , but he will not be at his place , he is travelling, but will place the next order soon..thanks again
Preeti
Roses and chocolates delivered were very Good, i will be ordering again for 14th , thanks for the good job done.
Harpreet Gill
Very Much Happy with the quality of service...i Ordered 2 feet teddybear , and the quality was Very Good , she loved it , full worth of amount paid , I have ordered heart shape bouquet also for 14th, I am sure you will be delivering the best
Sanjay Jain
My Boyfriend loved the gift you delivered, Roses delivered were Amazing, i had ordered 6 more gifts for this valentine week, please make all of them special , he was really happy,continue giving him good surprise throught the week,and make my valentine very special
Shipra
Ordered for my mom, and you delivered the best, really like the service, you keep it surprise till last moment , though my mom was angry, but you maintain the surprise ..good job done, will order again from your company
Anurag
Ordered for my mom, and you delivered the best, really like the service, you keep it surprise till last moment , though my mom was angry, but you maintain the surprise ..good job done, will order again from your company
Anurag
It was my first order from your company, and you guys did a very good job, The cake delivered was very delicious, and flower arrangement was also very nice and beautiful , and message which you print on the card was also looking very nice , thanks a lot for making this ocassion special for me, i have one more requirement next month, will order from you once more..
Reema
Very Nice Service, Everything was delivered timely, and quality was worth of amount paid
Grace
I dont have to think again for ordering through your site, Loved the service
Abilash
Best service with highly positive response from executive
Mini
Same day delivery n value for amount paid
Santhosh
Best work ever, highly appreciable!!! The tier cake was done so nicely , i dont have words to describe. Looked awesome, taste was also too good.
Sylvia
I am customer is since three years. Good service
Srinivasa
The lady who attended my query was comfortable to talk with and her response was good.
Neenu
Liked the service , flowers were fresh and beautiful, cake was just awesome , very tasty, will order again the same cake
Ajay Purohit
Cake is good, but they had put happy birthday plastic tag in place of writing with cream
Vinod Nair
Cake delivered to my house is just awesome.
Preet
I liked the collection n response
Nikhila
Thanks for making last moment changes in delivery schedule. Really appreciate ur efforts n services, Thanks to Riya n Aditi for coordinating
Neetu Thomas
Thanks for timely delivery
M N Nath
Ma friend liked the wedding flowers
Sunita R
Flower basket was very beautiful
Lakshmi
It was a very easy and smooth process. Placed my order in 10m mins. Also you delivered too fast
Neha
Midnight delivery was received not time. Good job
Prathiba
picture was very on the photo mug n it looked nice
Swapna
Simply beautiful and fresh flowers. Great communication. Very happy with the management
Naresh P
extremely satisfied with the service, ordering from canada to india looks so easy ordering from your website , Cake Was delicious , Got excellent feedback, carry on with the good work
M Rao
The time I choose for the delivery was not met, however, I am happy with the service and will do it again from your side
Happy Singh
Services were very satisfying.
MuraliMohan
Satisfied with the service provided. many thanks.
Catherine
Thanks to Myflowergift for doing my order on time.
Bobby
I ordered 2layer bamboo plant and blackforest cake. plant was in good condition and cake was fresh, delivery was on time. It is my first order n will continue to buy more
Arun Kothari
We really had a great experience ordering cakes for our daughters bday party for her special day.
A Asha
It's a very good media via you. Loved one will love uhh more
Mahesh
Since i am in US and cant visit india due to lockdown , i did online booking. Because of your team i was able to pay tribute for my granddad. Thanks a tonn
Mathew A.V
I like ur presentation so i am using you service frequently. You make our moments memorable
Sonu Nathan
I got the flowers ordered by my husband. Since he is abroad he did online booking which i received today noon. Flower presentation is too good n amazing.
Mary Baby
Good Job, Many thanks for timely delivery
FARID AHMAD SIDDIQUI
Cake is good. I ordered for midnight delivery but they delivered at 11:39pm, early delivery is not accepted.
Praveen
Delivery was on time with fresh cake
Satinder
I booked cake for Kolkata. Thanks you for sending sooo fast
Bisakha
Surely you deserve 5 star, "Your service is excellent, flowers quality is excellent, cake is freshest one", this my mother told me. Will place one more order for Anniversary
Mounika
I booked online from sharjah. You delivered on time, Thank you for your service.
Mujeeb
anytime i need a cake, i will book through myflowergift. all of us like the taste. it was mouthmelting
Arjun Shekhawat
Got my delivery even though it was far from city. Cake n bamboo plant both looked nice
Harveer
After long time got a good portal on which i can rely for my online delivery. They understood my requirment n suggested and delivered as per my wish. Thanks
Radhica
I selected for a big bouquet of red rose worth 6k, got a chocolate box free. Happy with the deal. They delivered it on time to my wife. It was good and presentable.
George
Liked the cake. but they didnt give plastic knife with cake Cake was yummy and fresh
Sunaina
Its first time deal. So i ordered for just a small bunch of red rose. Happy to see the flowers getting delivered early morning
Sreeja
Got the cake on time, it was too good but the delivery guy asked rs 10 as tip. its not good to demand money as i already did the full payment
John Kuruvilla
Flowers and cake we got were fresh, but the delivery boy was rude. Pls train ur people , my mom has hearing problem, and was not able to hear properly, Delivery boy disconnected the call ..
Surinder
I ordered for 2 kg tier cake, and got that delivered timely. Definitely cake was good and tasty. Happy with the service. This is my second order with myflowergift.
Zain
I got a big help from Riya. She supported in placing order. After sale service is good.
Prateek Patil
Presentation is mind blowing.
Akanksha
It was a superb cake , thanks a lot for taking order in short notice and delivering it on time
Shivam
Wonderful. Was not expecting such a fast service. It was too fast n even wonderful. Cake was too yum n mouthmelting
Manoj Sharma
ordered one cake and got exactly the same
It was awesome ...Delicious cake, everyone loved it , a big thanksssss
Sudheer Kumar
Asusual, always happy with your service .
Latha Manoj
Yesterday I ordered from Saudi Arabia for my wife Birthday cake just within few hours they delivered really great and excellent quality. THANKS to MFG
PRASAD
I ordered 2 kg red velvet cake , it was delicious, my friend alos want to order the same,he will contact your company soon
Vishnu Raj
i ordered black forest cake, and it was delicious , will order again
Prajish
I ordered a cake which was out of city, was bit concerned , as chances were high of cake getting melt, but it was in perfect condition, thanks a lot
Sanjeev
this is my second order from your company , thanks again for making me happy ordering from your website, will continue doing so, also i referred one of my friend, and he also got a very good service from your company, carry on with the good work
Rajan
Order was delivered at the given time, and quality of flowers were good.
Akash
This is my third time with myflowergift delivery. and i must say, you guys always stand on my expectation...the cake, flowers, message on card, everything is being taken care in a very proper manner, i will keep ordering for you, it will be really great if you add some more gifts on your website, other than flowers and cake, will love to order from your website only, as it give a very personal feeling ordering from you guys , specially Riya, she is like a friend to me, always supportive, thanks again .
Litty Nelson
Best Ever experience, i ordered for a midnight gift delivery, and was delivered on time, my sister was so excited, its really good to see the excitement staying so far from her, god bless you all, thanks again
Rajwinder
fabulous service, delivered on time, upto the mark
Josmin
I ordered a fix time delivery for flowers, cakes, chocolates, and you guys did it well, my order was delivered timely, and the quality and presentation of the products were excellent , Highly satisfied with the service and prompt response , thanks once again for providing superb service
shilpa
I ordered a bunch of flower paying extra 200 for delivering in a time slot , and was delivered on time, quality was quite satisfactory , but the one thing i dont like the order confirmation mail, i got mail after 1 hour of delivery, please make sure, it sent to us immediately once delivered
Chandrakala
Thanks for midnight cake delivery
It was a lovely experience, ordered from your company for the first time, and it was delivered timely , and the best part i like , that you guys maintained the surprise till the last moment, roses quality were superb, and cake was delicious
Helen
I ordered in a very short notice, was sure that it will be delayed, but you guys made it , and it was excellent , highly impressed with your super fast delivery
Manisha
I ordered a spiderman cake for my son to deliver in calicut, it was excellent , he loved it , will order again from you guys, but for next time, please make sure, you do surprise delivery, as delivery person told then that its spiderman cake, it must be a surprise.
Rahul
I ordered a truffle cake, and 100 roses bouquet to my girlfriend , and must say it was lovely , she was so so happy , i saw the pics, roses were looking so beautiful , thanks a lot
Shubin
I ordered for flowers, cake, balloons, and you guys delivered it very nicely , was looking great , but order ws late for about 1 hour, please take care next time for the same
Martee
Very professional company
have recently ordered flowers package with cake and other items. It was a wedding wishes gift, and was delivered with beautiful presentation, thanks a lot for the quality service
Bimal
WORSE SERVICE - NEVER TRUST THE AGENTS
It was really a nice shopping experience, order was placed quickly , and chat support was excellent , will surely place order again
Poonam Asthana
i am staying in canada, ordered cake and flowers for my mom , and she was delighted, they all love the cake , thanks a lot
salih Sal
My order was delayed by 1 hour, but i was satisfied with the support, they explained me each and everything properly , quality of product was very good
Pradeep
I ordered for red velvet cake with red roses fresh flowers arrangement , it was beautiful , thanks for ontime delivery
Ajitha Kavunkal Anat
Thanks for delivering on time
my order was delivered on time in a very short , thanks a lot for your efforts
Carolina
it was the best experience buying from your company, excellent
sibisidh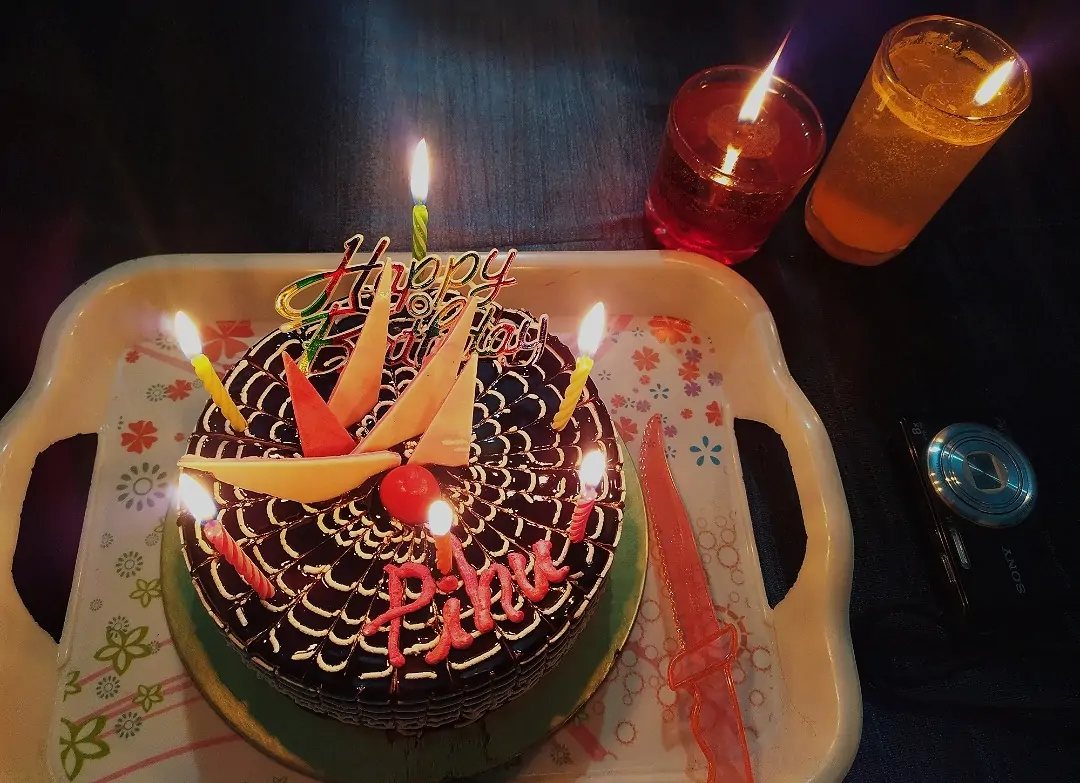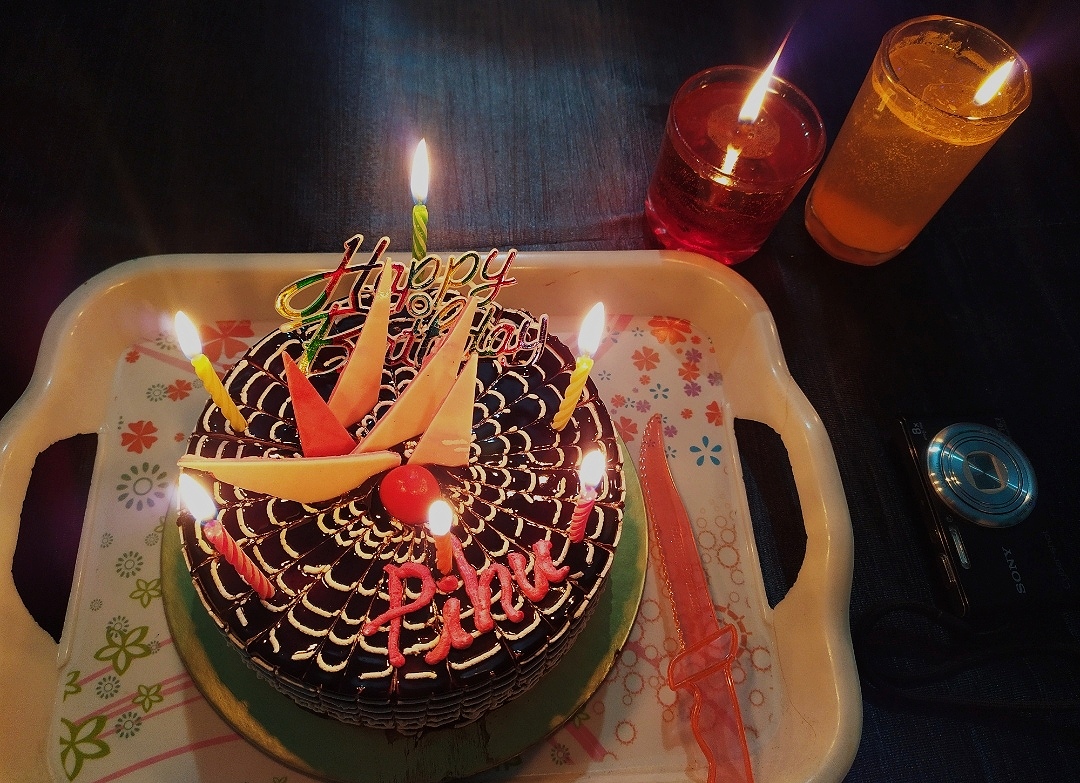 Delicious cake , thankssssss a lot for making my sister pihu so so happy
Priyank Sharma
First time i has such a yummy n fresh pineapple cake, Generally whenever i order online or purchase from shop i get sour cake. First experience is good with this myflowergift.
VenuGopal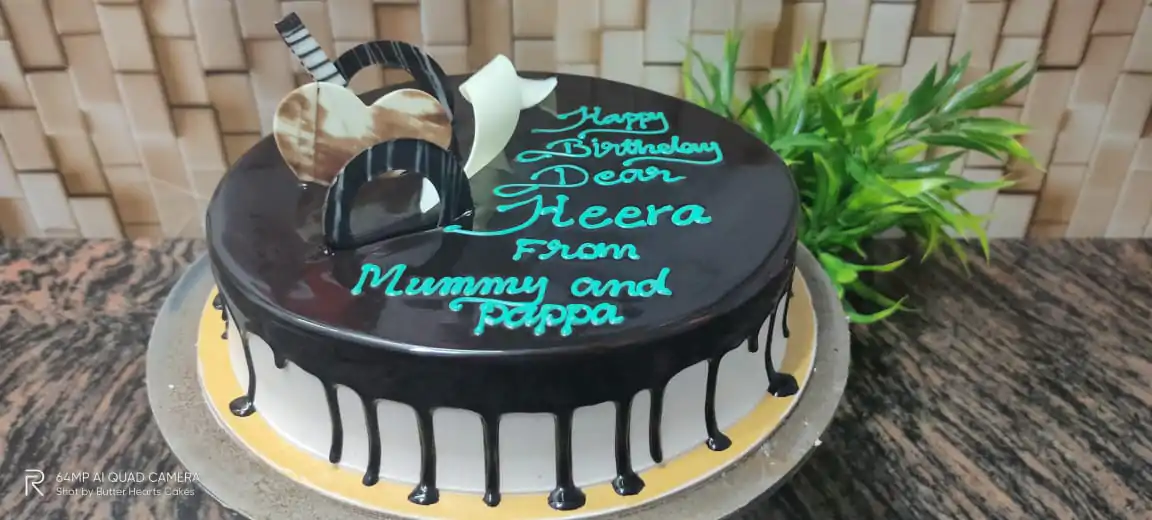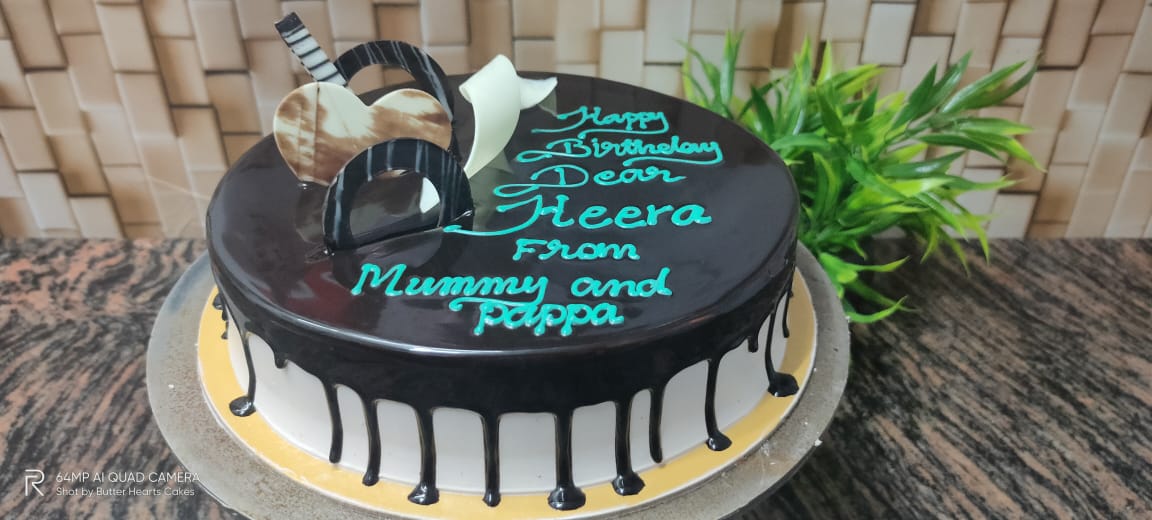 I ordered a choco vanilla cake for my son Heera from australia,it was delicious cake, will surely order again
Manisha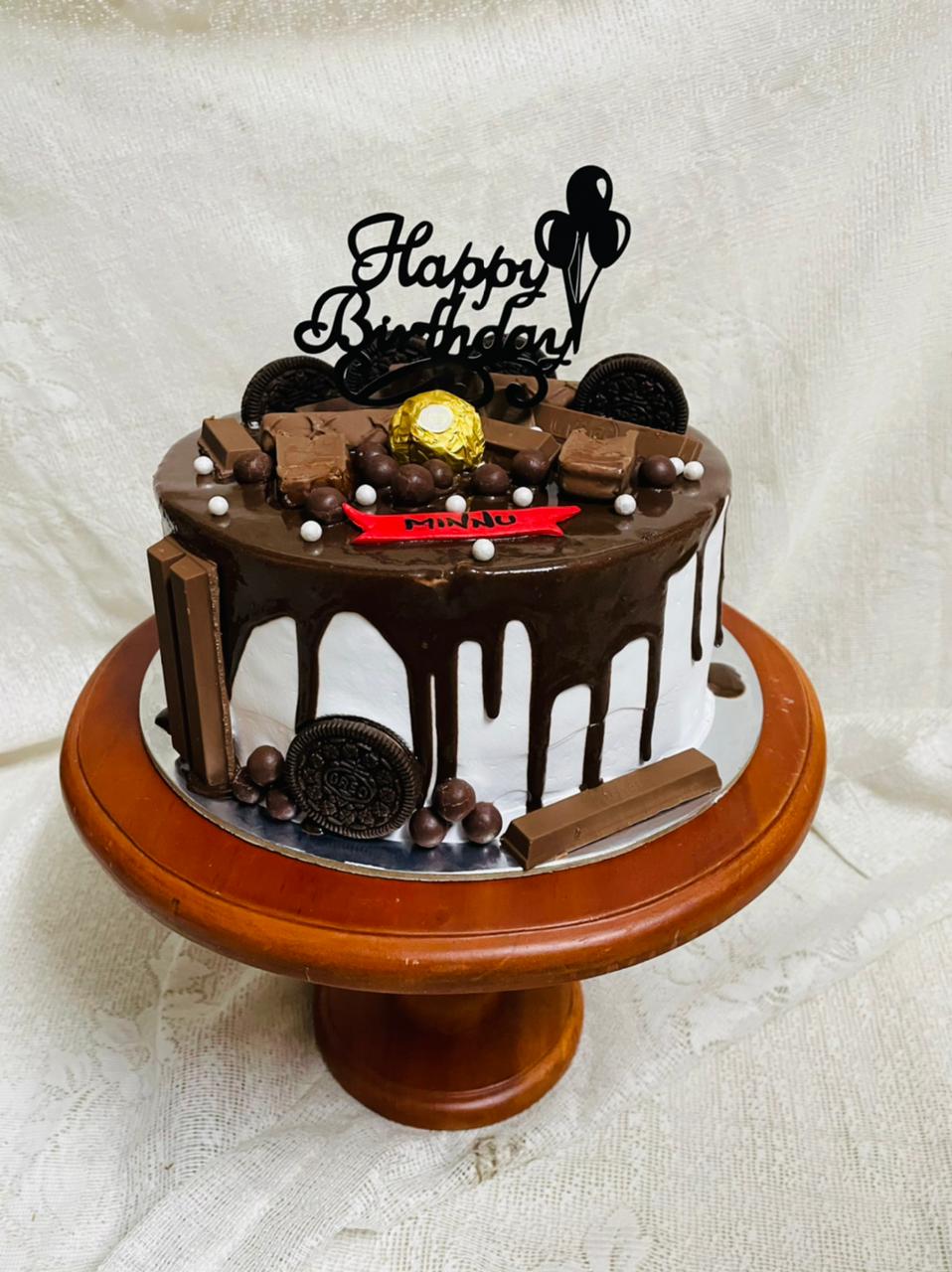 Thanks for making me a happy customer, will definately order again
Rohan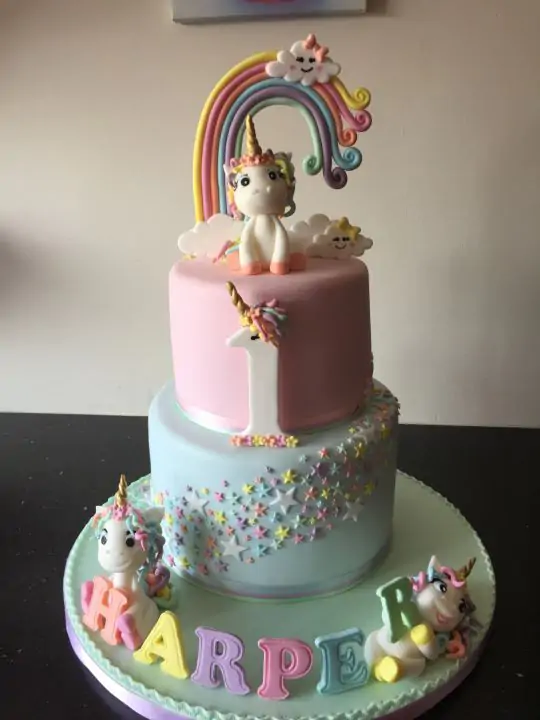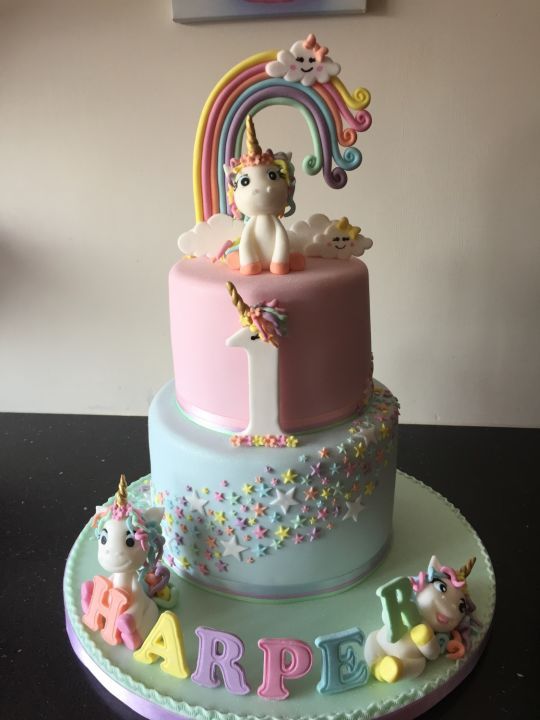 i had given a task to them, and they were excellent, it was just WOW ...Lovely cake, will always order with you
Preeti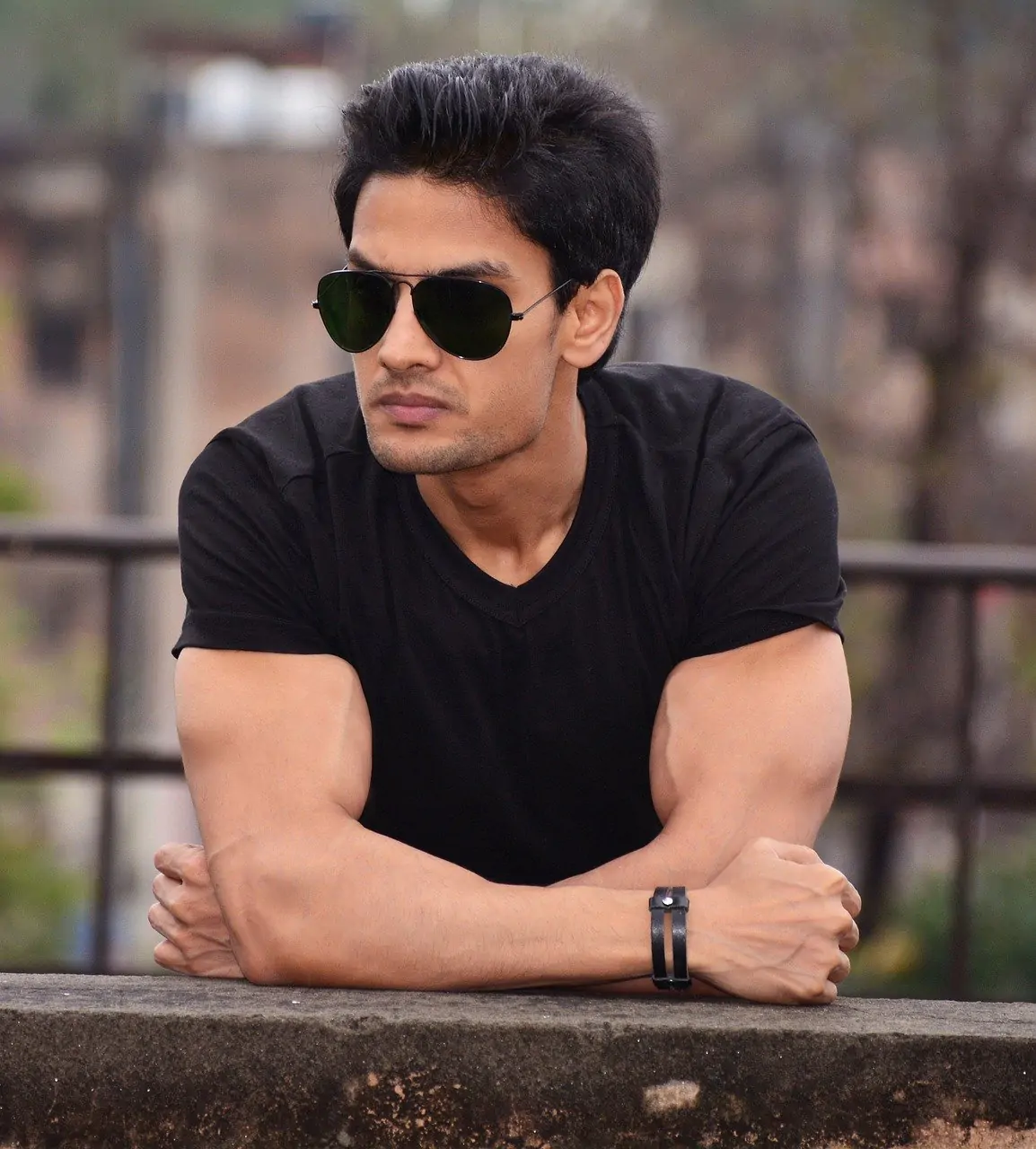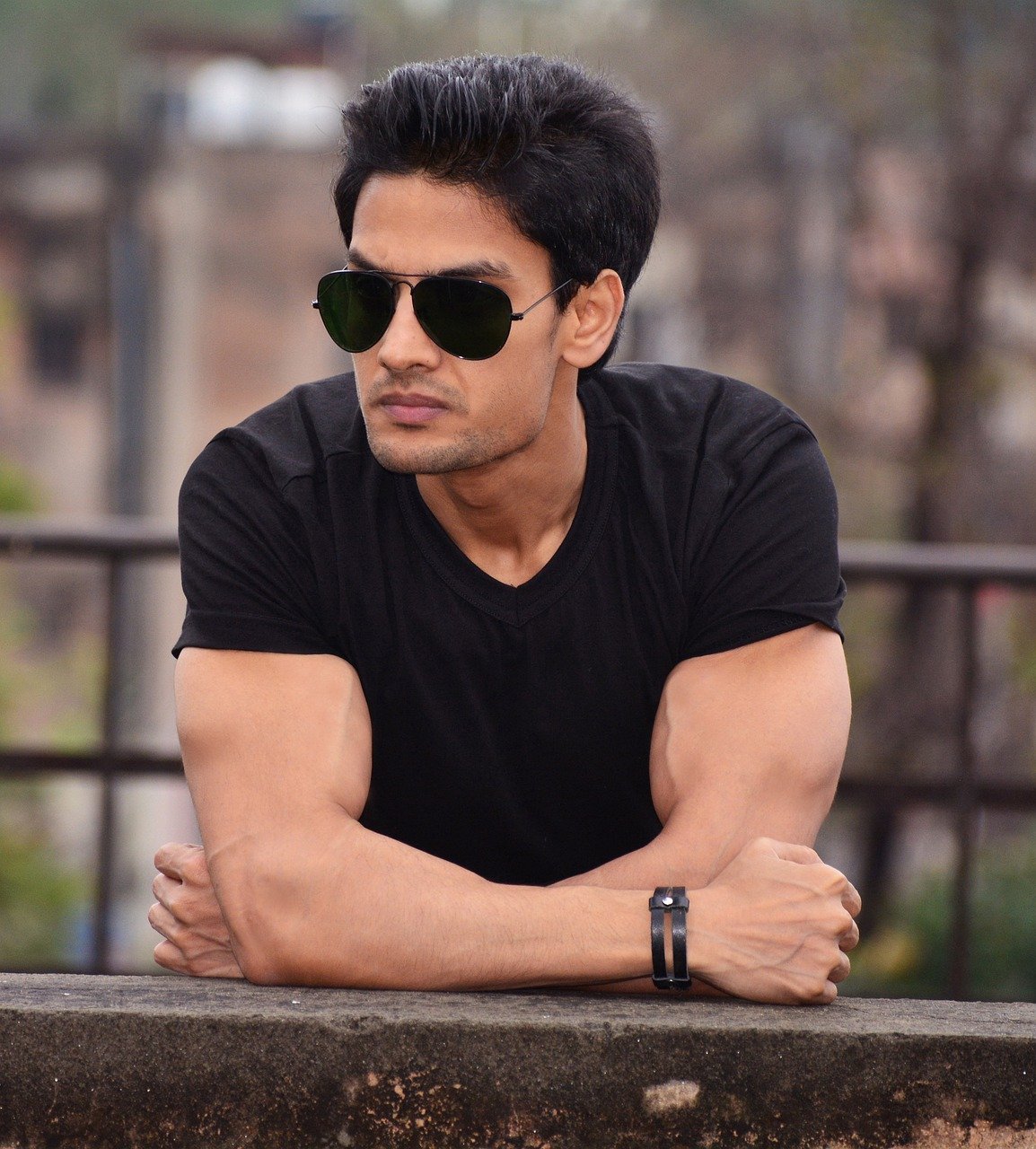 I ordered for cake to be delivered at midnight 12 am , and was done on time, with message written on it beautifully , the taste of the cake was awesome, and my girlfriend was extremely delighted
Rahul
we ordered gift for our mother birthday, and it was upto the mark ..
Rakhi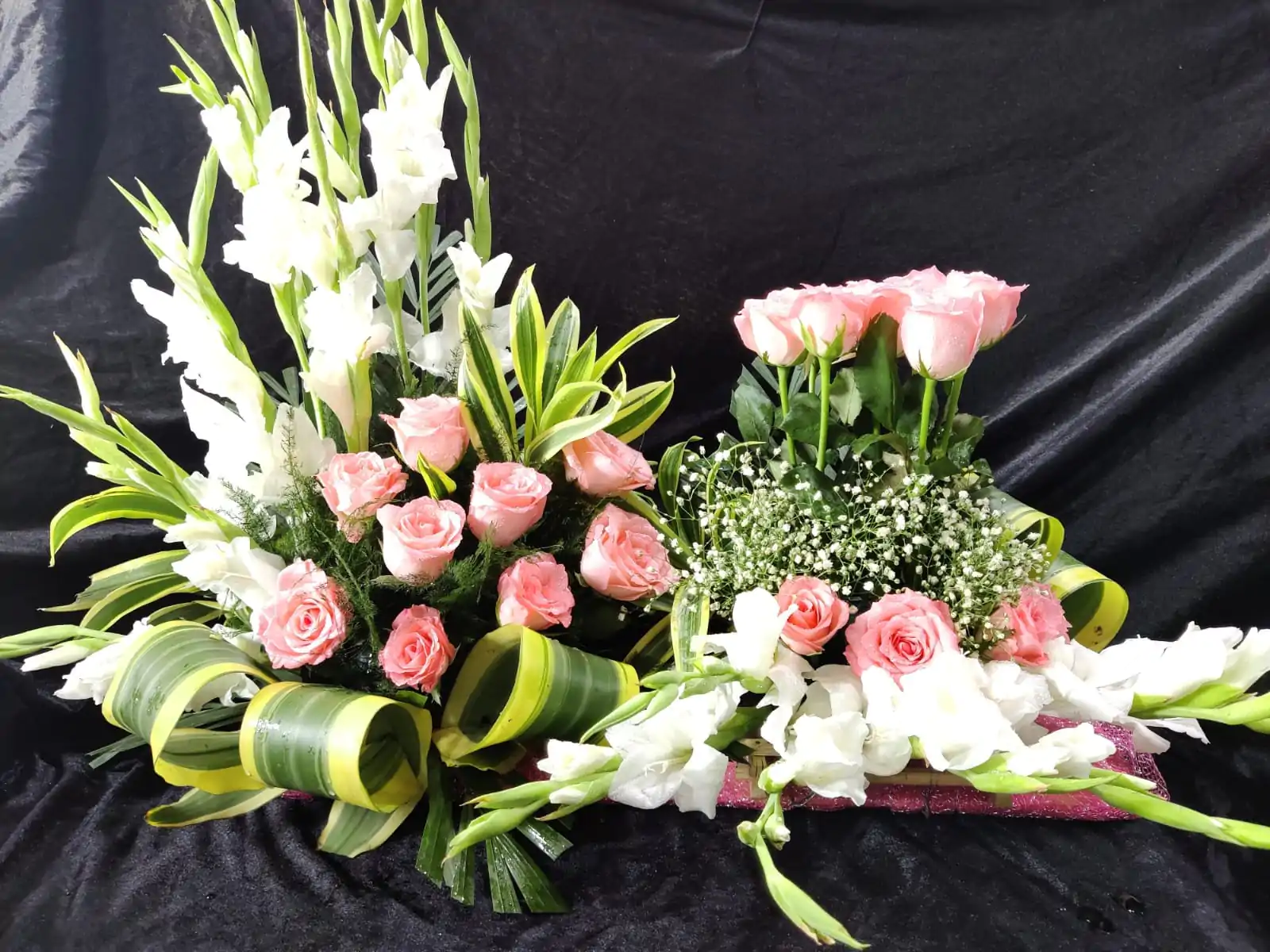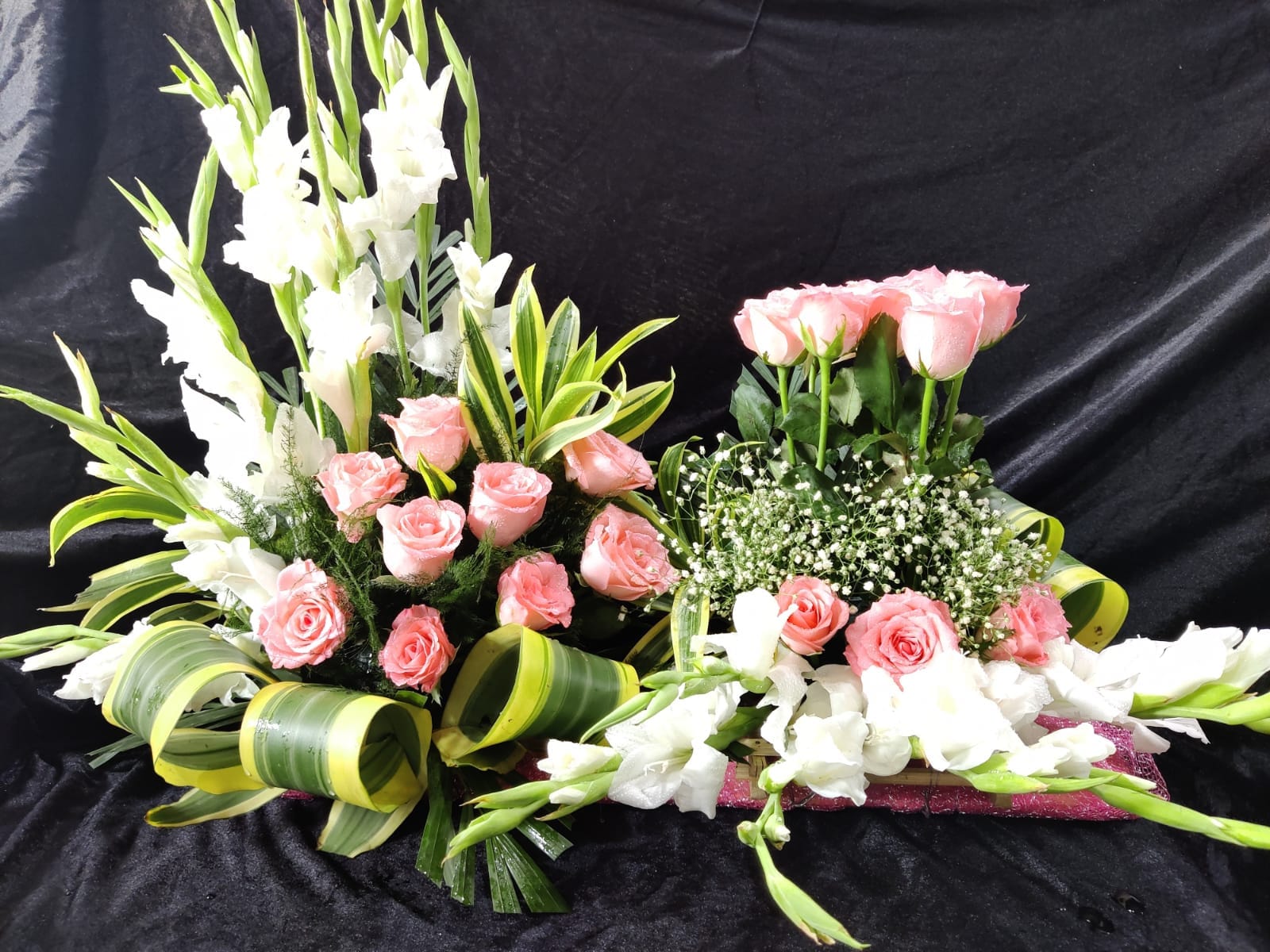 Beautiful presentation, thanks for delivering on time, we all loved the gift , thanks again.
Vineet